BLODEUWEDD ~ photo by Chara Berk
Blodeuwedd (say bluh-DIE-weth) was a figure from the collection of medieval Welsh prose known as the Mabinogion: a woman made out of flowers who gets turned into an owl for murdering her husband - look it up!  She is also the Lover aspect of the Welsh goddess triad along with Arianrhod (Maiden) and Cerridwen (Crone).  
I had always heard the triple goddess aspects set out as Maiden, Mother, and Crone, and it BLEW MY MIND to see it set out as Maiden, Lover, and Crone.  To me, this is much more subversive and feminist, and, I like to think, a lot closer to how society envisioned women in a matriarchal paradigm.  This version of the triad seems much more powerful and dangerous to me.  Seeing a woman as a Lover, one who is sexually mature and in a relationship based on mutual attraction and love, is much more empowering than seeing her as being defined by the fact that she has given birth.  (Not that being defined as a mother is not empowering, but it is very specific, and I sniff the subtle reek of oppression in the limits that specificity imposes on women.)  She may in fact become a Mother through her actions as a Lover, but then again she may not, and I feel strength and freedom in that ambiguity.  This triad also allows for non-heterosexual versions of the Goddess and, indeed, for the possibility that she who loves may be loving without having a specific person or thing as the object of her affection.  She is simply the one who loves, who births love into creation as a result of achieving mature consciousness.  In fact, now that I think about it, I see the two branches, rising out of the same trunk, as two arms locked in an embrace of the self!
So, as you can see, it blew my mind.
I'm interested in how I use the word "dangerous" in my description of the Lover archetype above, because the character of Blodeuwedd did strike me as dangerous, in that she is more or less amoral.  She is created out of flowers to be a wife for this guy - having no say of her own in the matter - and ends up falling in love with another guy and plotting with him to kill her husband so they can be together.  Cheating, murdering bitch!  But somehow the narrative doesn't fully condemn her actions.  The very matter-of-factness with which she goes through these events absolves her of being classified as malicious.  She gets dropped into a bad situation as a result of the conjuring of several (not-entirely-blameless) individuals, ends up loving someone she isn't supposed to (who hasn't!), and does some fancy footwork of her own to get out of obligations she never agreed to take on.  Also, she does have to face the consequences.  But she is not condemned to burn for all eternity in a fiery pit, but merely to be forever an owl.  This sort of thing is why I love old mythology; so much more complex and ambiguous than more modern morality fables.  And way more juicy.
When I came across the character of Blodeuwedd I immediately knew that I wanted to make an owl face out of silk flowers.  Bam!  Okay, so executing it was actually pretty challenging.  Not being the sort of person who likes to plan out what I am doing beforehand, I was forced a wee bit out of my comfort zone with this one.  Planning was required if it was not going to be a total mess.  I had lots of fun pulling apart all manner of fake flowers and ferns - cutting up petals and trying all sorts of combos to see which would work best.  I love the colour scheme that emerged, especially that pale green, what a spooky colour!
I took a cue from my studio mate, Colin, and shaped some leather with water and glue to form the beak.  I had to carve a mold out of insulation foam to stretch the leather over, which was awesome.  I have not used leather this way before, but I have seen many rad things done this way and was stoked to try it out. 
The wood veneer was a score from the dumpster outside my studio, which is always a treasure trove.  I have never seen veneer like this, although have been assured that it is fairly common.  But where do you get it???  Can't find it anywhere.  But I had enough of the dumpstered stuff to realize my vision, which was also quite challenging and involved more of the dreaded "planning ahead".  It's good for me, I know.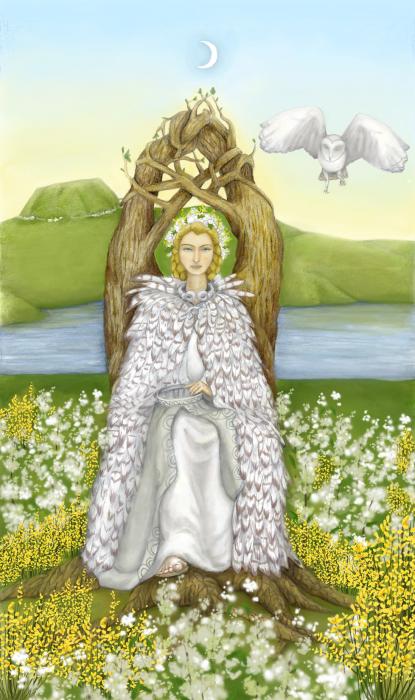 I must credit this amazing artist, Emily Brunner, for the inspiration for the intertwined branches.